Quality control board (QCB)
Biljana Djuricin – Faculty of Law University of Montenegro
He is a full professor at the Faculty of Law in Podgorica. Director of the Center for Legal Clinics at the Faculty of Law of Podgorica. The manager is a specialist study program, a judicial and magisterial course, a civil law lawsuit. He is the first mediator in Montenegro, a mediator trainer and active mediator in Montenegro and USA. Passed Bar Exam in US. He is a member of the International Conference on Mediation for Justice (CIMJ). He is a member of the Management Board of South East European legal networks. Arbitrator is in the International Arbitration Award in Vienna and Foreign Direct Investment International Arbitration Moot. He is a member of ABA / ADR. He is a member of GAJE association.
Areas of scientific interest are: civil procedural law, right of proof, arbitration law, mediation, advocacy, notaries, legal clinics and moot court.
Visiting professors at: Central European University in Budapest, Columbus School of Law in Washington DC, College of Law, University of Nebraska, USA, Magdalen College, Oxford, Jagelian and Warsaw University, Alabama University, Tuskalus, Georgetown Law School, George Washington University in DC, Erasmus University, Rotherdam and the Faculty of Law in Ljubljana. Fulbright Professor at the Catholic University of America in DC 2004/05. Lecturer at the International School of Public and Private Justice: Dispute Resolution in Modern Society, Inter University Center, Dubrovnik and at the International School of Democracy and Economy, Inter Universty Center, Dubrovnik.
Vasilka Sancin – Faculty of Law University of Ljubljana
Vasilka Sancin, PhD, Associate Professor of International Law, Vice Dean for Quality Assurance and President of the Quality Assurance Commission, Head of Department of International Law, Director of the Institute for International Law and International Relations at University of Ljubljana, Faculty of Law (2018: Visiting Professor at the UCLA School of Law, Los Angeles, California); Founder and Chair of a series of biannual inter-disciplinary scientific conferences on Responsibility to Protect (www.R2Pconference.com), Contemporary Challenges of International Environmental Law conferences (www.environmnetlaw.conference), All-European International Humanitarian and Refugee Law Moot Court Competition (http://www.pf.uni-lj.si/en/international-cooperation/moot-court-competitions/all-european-international-humanitarian-and-refugee-law-moot-court-competition/); Model United Nations conferences – MUNLawS (www.munlaws.com); President of the Slovene Branch of International Law Association (ILA) and a member of number of other professional associations in the field of international law; Member of Slovene Inter-Ministerial Commission on Human Rights; Member of Slovene Inter-Ministerial Commission on International Humanitarian Law; Member of the Slovenian National Commission for UNESCO; Member of the Women Network on the Responsibility to Protect, Peace and Security; Expert of the OSCE Moscow mechanism on Human Rights; numerous publications on issues of Public International Law; email: vasilka.sancin@pf.uni-lj.si
Marko Juric – Faculty of Law University of Zagreb
Toni Deskoski – Faculty of Law University of Skoplje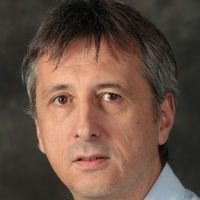 Neven Andjelic – Regents University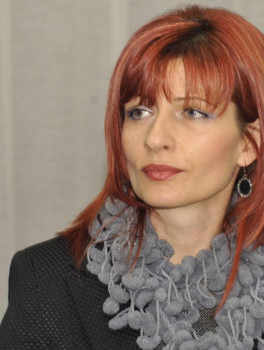 Vesna Simovic Zvicer – Judicial Council of Montenegro
Milan Tomic – Student of the Faculty of law University of Montenegro